Fr Martin Mulvaney RIP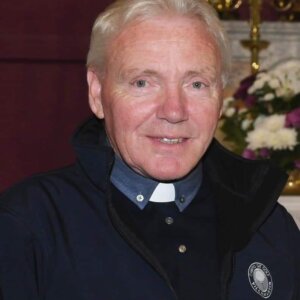 We extend sympathy to the family and friends of Fr Martin Mulvaney RIP
Hailing from the parish of Ballintogher in Sligo Fr Martin spent the majority of his life in Roscommon. Beginning with a temporary appointment in Strokestown, during his forty years as a priest, he served in Breedogue, Kilmurray, Elphin, Roscommon Town, Croghan, and Athlone and based in Rooskey since 2018. The following tribute was penned by one of his former players and friends:
In 1991 Fr Martin was appointed to Elphin parish and soon he was roped in as the Senior Football Manager for 2 seasons. Tactically a shrewd manager the 2 seasons were memorable and enjoyable throughout. On a few occasions in February 1991 with the Orchard unavailable due to major developments we were put through our paces in front of the Parish priest's house – The street lights were brighter there as opposed to the area in front of Fr Martin's own lawn on the curates side. Having ran about 30 sets of shuttles the players along with the lawn surface was jaded. Needless to say the PP was not impressed when he saw the ploughing the lawn got after one particularly wet evening!
After finishing with the Seniors he entered a soccer team in Roscommon and District League with many more memorable outings.
His love of sport was broad ranging from GAA, Soccer, Racing to Golf. Fr Martin had a great sense of humour on the sideline, the putting green or at the Altar.
He will be sadly missed by all who knew him and we all hold fond memories of his time in Elphin.
Ar dheis Dé go raibh a anam dílis.
Club Lotto
The club is looking to erect Lotto signs on all approach roads to the town. Anyone with land who would be prepared to allow us erect a lotto sign is asked to contact Coman Brady, Club Treasurer, on 0866091106.
Orchard Park
We look forward to opening the gates of the Orchard on the 29th of July in-line with current Restrictions.