Well done to the Juniors who had a great start to the Championship with a good win over Kilmore on Saturday evening last. Our seniors take on Oran this Saturday evening at 4 pm in the Hyde. Tickets are available here: gaaroscommon.ie/match-tickets please come along and support.
Hard luck to the U17's who lost out to the St Brigid's, to our U15s who lost out to the St Michaels/St Ronan's, and to our U13 Division 2 team who lost out to Kilmore/Shannon Gaels. Well done to our U13 Division 4 team who had a good win over Western Gaels.
Thank you to Strokestown who hosted our U7 team and to Western Gaels who played our U9 team.
Presentation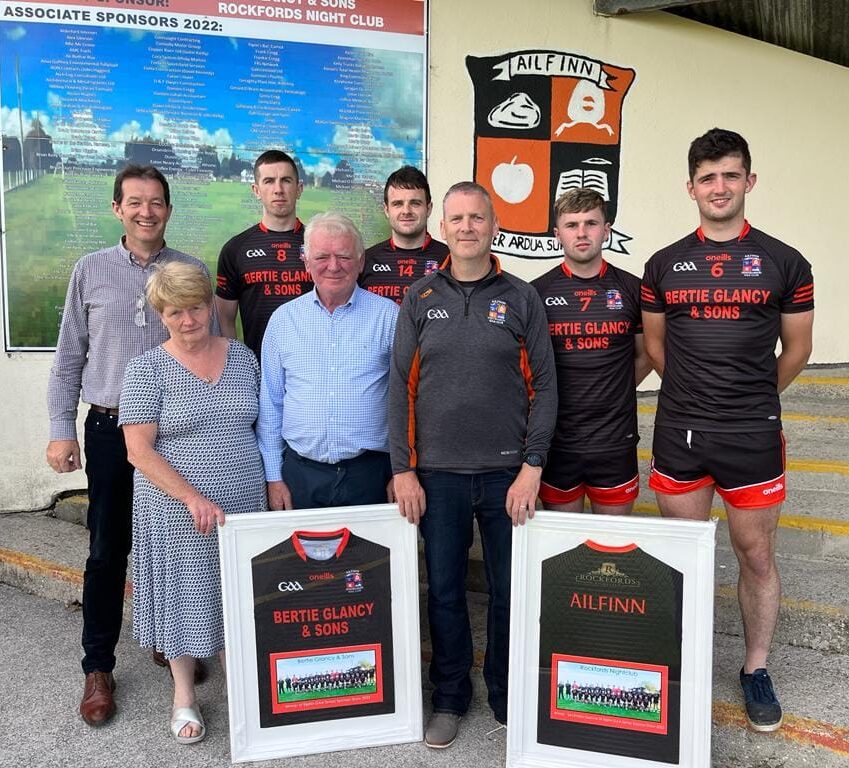 We held the presentation of the winners of our Senior Sponsor Draw on Friday evening last. Congrats to John Glancy (1st prize) and Rockford's nightclub who won the 2nd prize. Thanks to all our sponsors for their generous support which we really appreciate.
Club Lotto
There was no winner of last night's Club Lotto jackpot (Watch a recording of the draw here). The numbers drawn were 3, 10, 21, and 28. Congrats to our Lucky Dip winners: Andrew Farrell, Teresa Mollaghan, Anne Marie Hourigan, and Madeline Flanagan.
Next Monday's jackpot will be €12,500 and you can enter via Smart Lotto anytime at elphingaa/com/playlotto. Your first play is free when you make a deposit. A reminder that our weekly Lotto draw takes place every Monday night at 8 pm in the Clubrooms and will be broadcast on facebook.com/ELPHINGAA.