The club AGM will take place on December 16th in the Club Rooms. More details to follow.
Title win
Congratulations to our representatives on the "West Roscommon" team that won the IQ Financial-sponsored Roscommon Divisional Final recently. Missing from the photo is Ben Gleeson.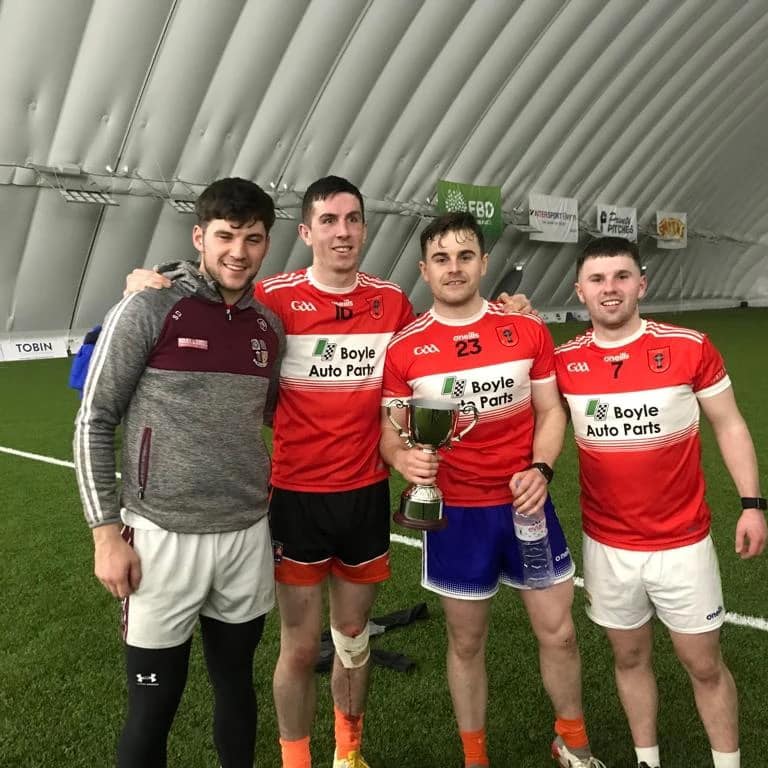 "Black Friday" Merchandise Offer
KC Sports are offering a 20% Discount for Black Friday – use the promo code: "CLUB20OFF"  when buying items at kcsports.ie/collections/elphin-gaa . If you're buying items for Christmas gifts please note that the lead times for "Made to Order" items is 15/20 working days, while delivery time for all other club items is 3/5 working days, so order early to avoid disappointment.
Club Lotto
There was no winner of the Jackpot last night (Tuesday) – watch the recording here. The numbers drawn were 17, 18, 20, and 28. Congrats to our Lucky Dip winners: Claire Cregg, Colm Finnerty, Gerard Quinn, and Kathleen Neary.
The jackpot now stands at €13,700 and you can enter via Smart Lotto anytime at elphingaa/com/playlotto. Your first play is free when you make a deposit. A reminder that our weekly Lotto draw takes place every Monday night at 8 pm in the Clubrooms and will be broadcast on facebook.com/ELPHINGAA.
Note:
Last week's notes didn't publish as planned, you can catch up on them here: elphingaa.com/2022/11/scor-reps-do-club-proud/